Living well is about far more than just physical well-being. Overall health – social, mental, financial, and environmental factors – is essential to happiness and life quality. Helping our clients manage all aspects of their health requires organization, collaboration, and occasionally creativity. Our people are at the heart of everything we do, but it's important to ensure that they have the systems and processes in place to help them succeed.
At the center of our operations is our care management software, CareTree. Through this HIPAA-compliant system, we track cases, collaborate as a team, and securely communicate with clients, their family members, and care providers.
Delivering Excellent Care Management with the Right Software
In 2016, we set out to be the premier provider of geriatric care management and life care management services in the Charlottesville area. From our beginning, we knew there were several key ingredients for success.
First, research has shown team-based, interprofessional collaboration is one of the most important factors for improving healthcare outcomes; so, we set out to build a diverse team of experienced professionals.
Next, we sought a technology platform to manage all of the information that pertained to our clients' needs and well-being. We could spend a lot of time explaining the nuances of selecting a heterogeneous information management system, but to be succinct, we needed a system that could securely store many different forms of data – everything from case notes to x-rays; lab results, to legal documents.
Finally, our technology platform needed to be simple to use yet powerful enough to help our team find the exact piece of information about a client's case quickly.
The result of this search was a highly customized case management software solution from CareTree.
Client-Centered Life Care Management
Truly effective client-centered life care management can only happen when all care team members are on the same page. Our software plays a key role in keeping team members up to date and facilitates secure information sharing, not only internally but also with our clients and their designated family members.
Client & Family Communication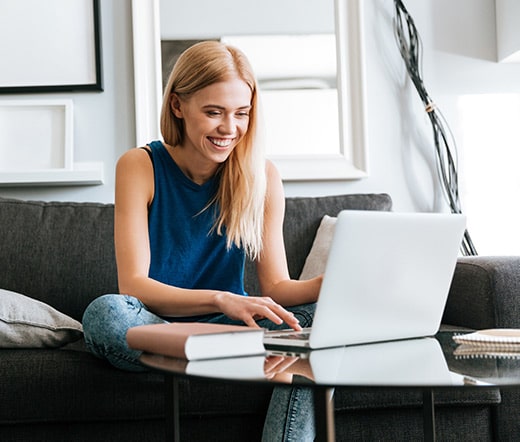 Not all of our clients are tech-savvy, and they don't have to take full advantage of IKOR's services. For our clients who are, our software platform gives them access to their information and allows them to send secure messages to their geriatric care manager or other members of their life care team.
For adult children living outside the Charlottesville area, our software gives them an "always-on" window into the care their parents are receiving. Our software puts an end to the phone tag game that often occurs between care managers and busy adult children.
When we selected software, we wanted to make sure it was easy for everyone to use. Our clients and their adult children often remark that they appreciate the "feed-style" form of information that they're accustomed to seeing on other popular platforms and the intuitive user experience that makes communicating with the IKOR team a breeze.
Our software offers text message alerts to notify clients and family members when an important and relevant update has been posted. Text messages are HIPAA-compliant. If potentially sensitive information is part of the update, the message recipient will be directed to the family portal to log in and review the update.
Patient Advocacy
Our geriatric care managers are highly experienced registered nurses ready to help our clients navigate even the most difficult medical challenges. To be an effective patient advocate, they need quick and reliable access to our client's information. Should a crisis strike, our software enables secure access to a client's vital medical history enabling the geriatric care manager to provide the emergency medical professionals with accurate information at a moment's notice.
Treatment Plans & Medication Analysis
Ensuring our client's best possible healthcare outcomes is one of the key roles for our geriatric care managers. Ensuring treatment plans are in sync and medications are balanced is crucial. Unfortunately, our fragmented healthcare system means specialists and primary care physicians aren't always on the same page. This can lead to inefficient or contradictory treatment plans and sometimes even adverse interactions between medications.
Our software gives our geriatric care managers a bird's eye view of treatment plans and medications. Then, drawing on their years of nursing experience, IKOR's care managers work with doctors to streamline treatment plans and prevent adverse interactions between medications.
Medical History Organization
Should a medical emergency occur, having a well-organized and detailed medical history can make all of the difference in the world. Our software platform enables our geriatric care managers to document our client's medical history. Should an emergency happen, our Registered Nurse Advocates have their client's pertinent medical information at their fingertips and can securely share this information with the emergency medical provider should they ask us to do so.
Client Care Preferences
How we want to be cared for as we age is top of mind for almost every senior, but far too often, those wishes go undocumented or are incomplete. At IKOR, our geriatric care managers walk individuals and families through the challenges they will likely confront as they age or what tough decisions might have to be made should their loved one become incapacitated. Our care management software securely stores our client's care preferences so they can be referenced as necessary.
Coordinating Life Care Services
While much of our geriatric care managers' work revolves around healthcare and patient advocacy, health and well-being are just part of aging. Unlike other care management firms, IKOR of Charlottesville will help clients live a financially healthy life as well. Our care management software enables us to provide a full range of life care management services seamlessly.
Case Notes
Our software platform empowers collaboration by providing instant and secure communication among the life care management team members. We maintain detailed case notes in the system to keep everyone on the same page. These notes allow the team to spot changes or trends in a client's case over time and provide proactive care.
Clients, and their family members, can also access the case notes through the secure family portal, providing near real-time information about their case. This can be especially helpful for adult children who do not live in the Charlottesville area but want to stay up-to-date on their parents' care.
Secure Document Storage
Our software handles a wide variety of document types and file formats. Depending on our client's needs and how we have been engaged to help them manage the aging process, we will store everything from their advance directives to insurance policies, retirement plans, financial information, and even photographs for insurance purposes.
While individuals and families have often taken time to collect and organize important health documents, other essential life documents can be left scattered, leading to unnecessary stress when they're needed. Helping our clients manage and store their life's important documents is just another way we help them age on their terms.
When we selected a technology partner, ensuring the security of these documents was a top priority. IKOR carefully scrutinized our partner's security practices, so you can have confidence that when you trust us to handle your sensitive information, industry best practices are being followed to help ensure your information's security.
Keeping Track of Who's Who
Our clients rely on many professionals to keep their lives running smoothly. While most of our clients have the contact information for their primary care doctor, their financial advisor, or their attorney readily available, there are a number of others providing services but are lesser thought about. For example, the company providing the warranty on a new roof, the contact information for the plumber who installed the hot water heater and sump pump, or the company that handled snow removal last season.
By keeping all of this information safely housed in one place, we can eliminate the frustration of remembering a service provider and spring into action should something go wrong.
Fulfilling Our Commitment to Excellence
Our software platform empowers our life care management team by facilitating collaboration, fostering communication, storing vital medical records and essential documents, and protecting our clients' privacy.
At IKOR of Charlottesville, we are passionate about serving our community and providing holistic care management services that help individuals and their families thrive. If you are looking for patient advocacy or geriatric case management in Charlottesville, contact us today at 434-202-8887.