At IKOR of Charlottesville, we handle the details of life and simplify the complexities of aging so our clients can focus on the activities they enjoy and spending time with family and friends. Our client-centered approach goes beyond traditional case management. Using a medically-based approach, our Registered Nurse Advocates and Personal Needs Coordinators identify and facilitate the delivery of essential medical, life care, and in-home care services. Our experienced life care management team can help manage the medical, financial and personal aspects of one's life.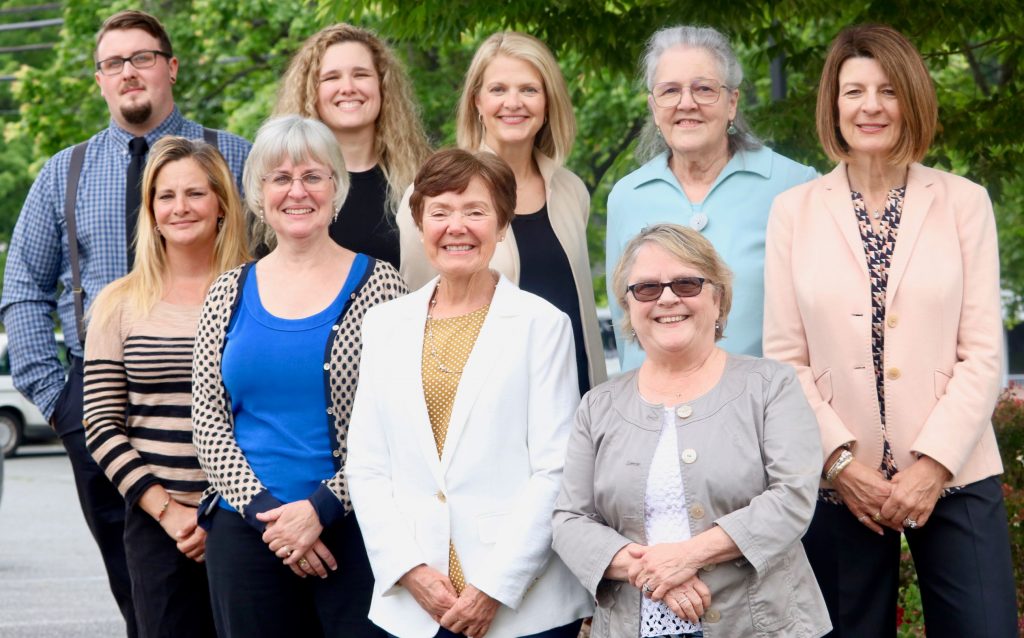 Katie Caverly, Managing Director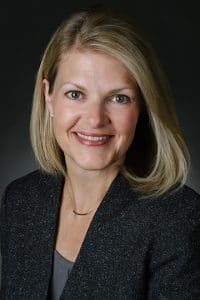 Katie Caverly is the Managing Director of IKOR of Charlottesville and has a versatile background in care management, human resources and product development for large and mid-size corporations. Ms. Caverly holds an MBA and is a Certified Senior Advisor (CSA). She and her Charlottesville staff passionately advocate on behalf of clients' medical, financial, psycho-social and environmental needs via services that include comprehensive life assessments, POAs and guardianships. When she's not managing IKOR of Charlottesville and its sister company, IKOR Transport, Katie can be found spending time with her husband and blended family of three boys, reading, taking meditative walks, and organizing (and re-organizing!) her recently refurbished home.
Elizabeth Bowman, RN Advocate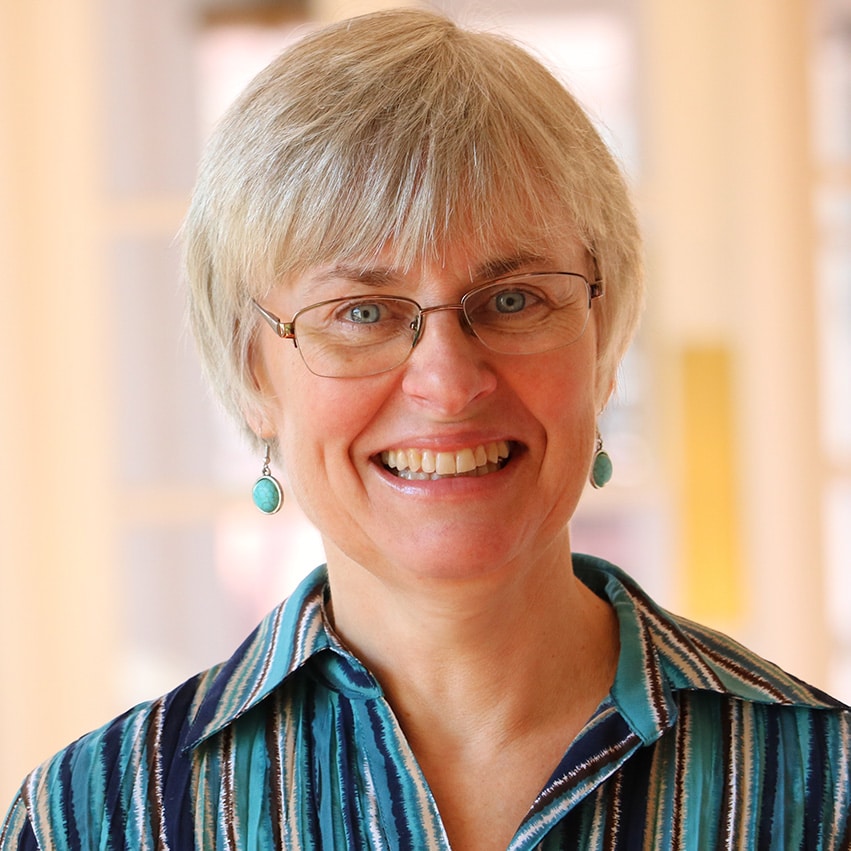 Elizabeth has a BSN from UVA. For the past 14 years she's worked in an inpatient Skilled Nursing Facility, Adult Neurorehab hospitals, and Home Health in Augusta County and Albemarle County. Elizabeth has been an RN Advocate with IKOR since 2016. Elizabeth is certified to administer and score the Montreal Cognitive Assessment (MoCA). She is passionate about advocating for her clients' desires and honoring their wishes, both medically and for the care they receive, whether it be at home, in the hospital, or in a facility. She has lived in Albemarle County for the past 35 years. When not working she enjoys gardening, singing, and spending time with her grandchildren.
Denise Murray, RN Advocate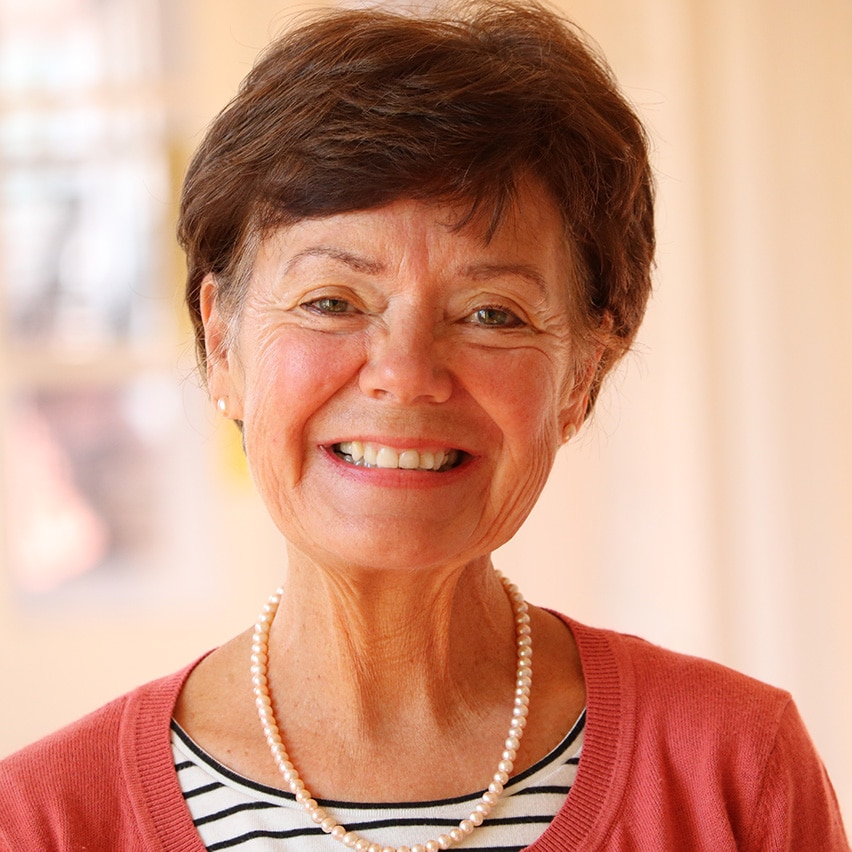 Denise is a health care professional with decades of experience in acute and critical care nursing, the last 10 years of which were at the University of Virginia primarily as a staff nurse in the Medical Intensive Care Unit (MICU). She also worked in UVA's Bed Control Center as an RN Coordinator and outside hospital triage nurse, and later as an Inpatient RN Case Manager who covered in all of the adult inpatient care units and ICUs. Denise's experiences have afforded her well-rounded knowledge in nursing-care science as well as insights into hospital operations, including discharge planning and patient advocacy in the face of industry-wide challenges. Certified to administer and score the Montreal Cognitive Assessment (MoCA), Denise enjoys applying her experience to IKOR cases, and helping clients achieve the highest quality of life possible regardless their circumstances. Finally, Denise is an accomplished violinist and intimately involved with the Crozet Orchestra.
Laura Bartlett, Personal Needs Coordinator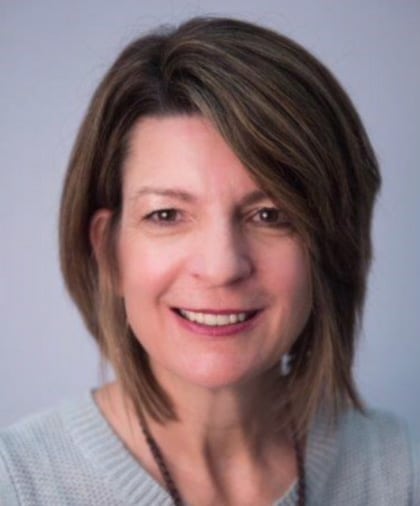 Laura joined IKOR of Charlottesville in 2018, and assists clients with their non-medical tasks such as bill pay, estate inventories, insurance claims, real estate transactions, caregiver and other appointment scheduling. Laura comes to IKOR with more than 10 years' experience in writing personal, home and auto lines of insurance. Most recently, Laura's practice has focused on helping customers with the Medicare, life, health, disability and long-term-care insurance needs. A certified Chartered Life Underwriter (CLU) – a professional designation reserved for those focused-on insurance and estate planning – Laura brings a wealth of applicable experience to the IKOR team, as well as a 'daughter's touch' to tasks as personal as home decorating, clothes shopping, and serving as a sounding board amidst complex family dynamics. A native of Charlotte, North Carolina and graduate of Appalachian State University, Laura and her husband recently moved to Charlottesville from High Point, NC. She enjoys playing tennis, watching sports and visiting Wineries in Virginia.
Kathy Allerton, Case Coordinator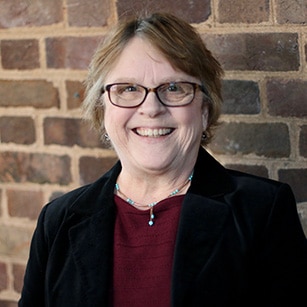 Kathy is IKOR's case coordinator responsible for helping clients manage everyday problems and celebrate key milestones. Kathy helps determine client's psychosocial needs and then builds recommendations while facilitating communication across the team. Prior to joining IKOR, Kathy spent nearly a decade as a social worker with Albemarle County Adult Protective Services where she investigated cases of elder abuse, neglect and exploitation, and provided protection and advocacy to at-risk adults. Prior to her work at APS, Kathy managed social services at a number of local senior communities such as The Laurels, The Colonnades and Westminster-Canterbury, enabling her to provide IKOR clients with an insider's point of view of senior living and resident rights. A master at combining compassion and candor, Kathy leads difficult conversations with clients, families and other providers in the senior-care space in pursuit of the best possible outcome. She also assists IKOR clients with applications for and appeals of government assistance programs, and serves as the team's knowledge base for APS, Region 10, the Ombudsmen program and other community programs and government agencies. When she's not helping IKOR clients achieve happiness, Kathy spends her time with her husband Chris, her dog Cooper, and her son Chris and his family. She is a UVA basketball fan and enjoys spending quality time with her three granddaughters.
Cary Anderson, Bookkeeper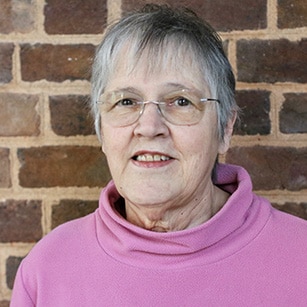 Cary is IKOR's bookkeeper responsible for court-required accountings on behalf of incapacitated individuals for whom we serve as conservator. Cary has an economics degree from Wellesley and a Masters in Secondary Mathematics Education from University at Buffalo. Cary has had a fascinating career in economics and accounting beginning with the Harvard Economic Research Project followed by work as an economist at the Office of Emergency Preparedness. Cary has also held roles at Westinghouse, HSBC Bank and, more recently, at a local CPA firm. Cary is also the founder and owner of CVille Bookkeeping which provides Daily Money Management services to the elderly and local non-profits. Cary's volunteer experience includes stints as treasurer of local churches, community theaters, political organizations, HOAs and charities. Cary is currently pursuing a Professional Fiduciary Management Certification from California State University, Fullerton with an expected completion of late 2020. When she's not crunching numbers for IKOR clients, Cary enjoys reading, binge-watching all sorts of TV series, and walking her dog.
Kim Cobbs, Bookkeeper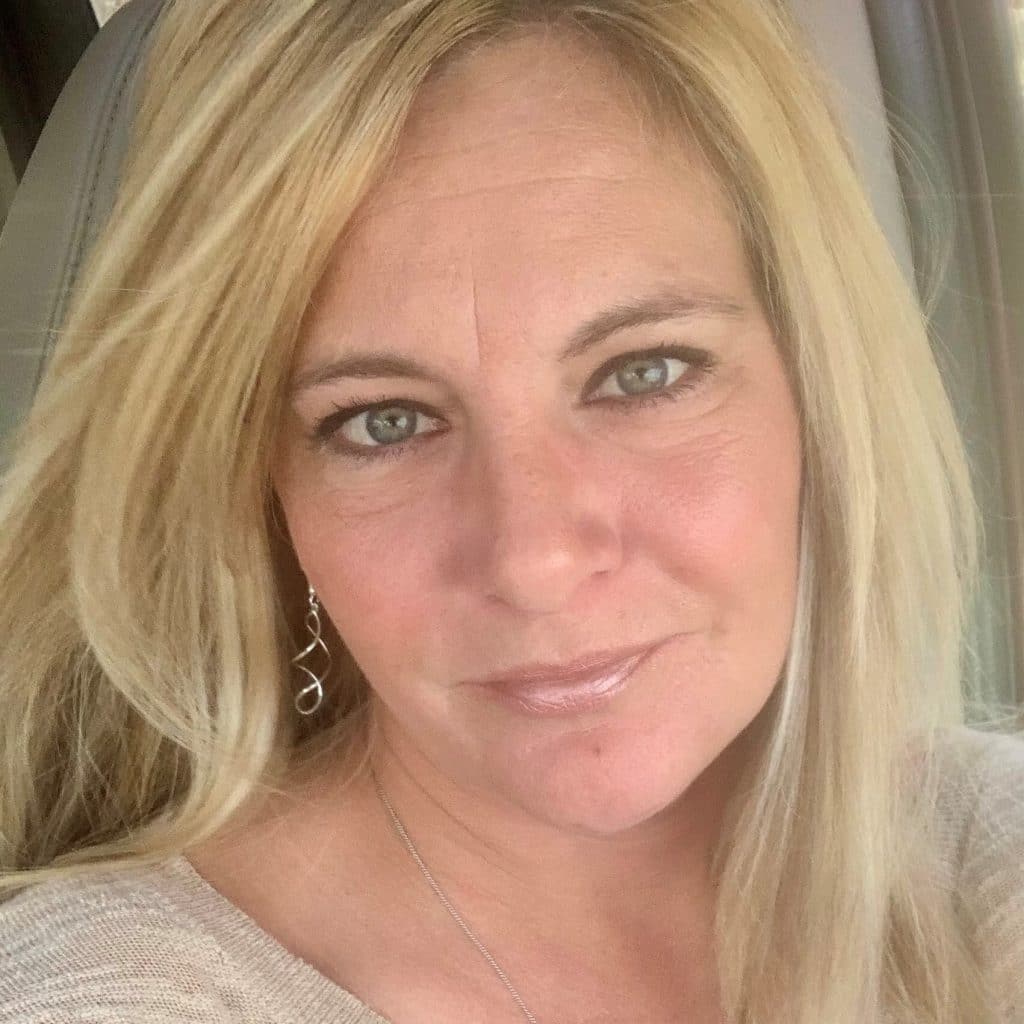 Kim assists with court-required accountings on behalf of incapacitated individuals for whom we serve as conservator.  Kim is also the in-home bill-payor for clients who wish to outsource the management of their mail and simple bill pay to IKOR.  Prior to joining IKOR, Kim spent more than a decade with UVA, first as an Executive Assistant in the Finance Department and later as a Procurement Specialist for UVA's Housing division.  Kim also spent considerable time in the insurance industry and, under Laura Bartlett's guidance, helps clients with their personal lines of insurance.  Kim has extensive experience with account reconciliations, AR and AP, negotiating contracts with vendors, and interacting with UVA faculty and their families. Kim has also moonlighted as a caregiver/personal assistant to a local family and knows well the rewards and challenges of working with the elderly.  Known for bringing little gifts to clients to brighten their day, Kim is a mother of 3 – including a child with special needs – and spends her free time enjoying and raising her three children.
Jacob Plaugher, Administrative Assistant & Personal Needs Coordinator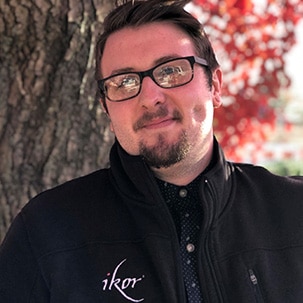 Jacob splits his time between serving as IKOR's administrative assistant and a Personal Needs Coordinator. Prior to joining IKOR, Jacob was the Administrative Assistant at Linden House where he completed all manner of tasks including serving as the familiar face behind the front desk. A graduate of Waynesboro High School, Jacob holds a Journeyman HVAC Technician license and has a knack for systems, software, mechanics and being an all-around good person. When he's in the office, Jacob is opening and sorting client mail; faxing and mailing HIPAA releases, court orders and other important documents to where they need to go; calling everyone from utility companies to doctors' offices on behalf of clients' administrative lives; and serving as the walking-talking human organizer of overall IKOR operations. As a field-based Personal Needs Coordinator, Jacob runs errands on behalf of clients which may have him hanging a wreath on a front door one day, and taking a photo inventory of client's personal property on the next. When Jacob isn't busy keeping order at IKOR or volunteering with the Alzheimer's Association, he can be found spending time with his family. A Shenandoah Valley resident since 2007, Jacob is an avid fisherman, and spends his free time on warm summer days at his favorite fishing hole.
---
Registered Nurse Advocates
Our Registered Nurse Advocates are highly experienced professionals with supervisory or management experience in the nursing field. Registered Nurse Advocates have received specialized training giving them a unique understanding of patient advocacy, and all Registered Nurse Advocates are certified to administer the MoCA, the prevailing cognitive assessment tool. They help our clients and their families navigate the complex and fragmented healthcare system.
Personal Needs Coordinators
Our Personal Needs Coordinators are experienced professionals who provide guidance, planning, oversight, and implementation of the plans designed to focus on our client's important life challenges. Personal Needs Coordinators act as an independent, objective party to help make decisions that are in the best interest of our client. From helping the client find an appraiser for antiques or jewelry to helping them liquidate assets or getting quotes and bids for home modifications and repairs, our Personal Needs Coordinators are ready to help our clients make informed decisions.